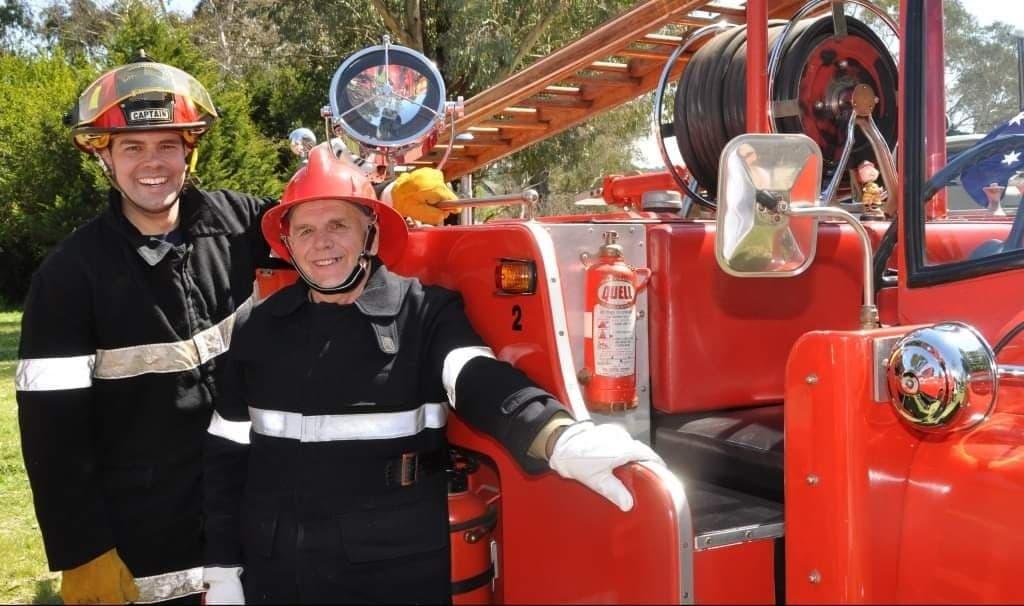 Usually seen spruiking the efforts of CFS volunteers on Channel Nine, News Presenter and CFS Foundation Ambassador, Brenton Ragless has never lost sight of his CFS roots and is still a keen volunteer – but probably not where you'd expect.
After finishing Blackwood High School in 1993, Brenton joined the Eden Hills CFS Brigade as a second-generation firefighter, which led to an opportunity in 2001 to become a CFS HQ spokesperson, promoting volunteers and providing media liaison at fires and other disasters.
With the boundaries blurring between defence and emergency services, Brenton spent 2007 with the Department of Defence as a Public Affairs Officer, both at Edinburgh and Canberra.
On returning to Adelaide in 2008, a chance conversation with a Nine employee saw Brenton take on the role of weekday weather presenter – and from 2014, news anchor and fill-in host on Nine's morning 'Today' show, during which he covered the 2019/2020 national bushfire crisis.
"It's a challenge these days to be involved with my local CFS brigade, given the news schedule clashes with training nights, and when a major incident occurs, we're usually covering it for the bulletin," Brenton said.
However, the father of two has found a way to give 'wings' to his passion for the CFS as a volunteer with the Region One Air Operations Brigade at Cherry Gardens.
"My parents instilled in me an interest in aviation. Mum worked for Ansett and my father as a radar technician at Adelaide Airport. Outside of hanging out with Dad at the CFS station, I would often go with him to the airport and sit just a few hundred metres from the runway to watch the aircraft take-off and land.
"With aerial firefighting efforts increasing across the country, it's a sector within the CFS I'm keen to pursue and learn more about.
"While I love all aspects of station life and miss riding out on the trucks, I've enjoyed responding to the air strip – re-filling the bombers with foam and water is very different to frontline fire-fighting, but just as rewarding.
"The Cherry Gardens bushfire in January was adjacent our air strip, and we had seven fixed-wing aircraft on constant rotation – an incident we'll never forget.
"I think for anyone with a long history in the CFS, it's good to diversify and try your hand at different things – it's certainly helped me stay connected to CFS at grass roots level.
"It's been said the best things you can give your kids are roots and wings, and that's literally been the case for me – and I'm now honoured to be bringing up my own family with a local connection to CFS and the community."