RedArc Electronics
REDARC Electronics was founded in August of 1979 by electronics engineer, Robin (Bob) William Mackie in South Australia. Bob started the business by designing and manufacturing vehicle ignition systems and voltage converters. In fact, the name REDARC, is believed to have come from the spark developed in the first ignition system having a "red arc".
In 1997, Anthony and Michele Kittel along with Michele's Father, Denis Brion purchased the business following the premature death of its founder.
Denis Brion retired in 2002 and Anthony and Michele purchased 100% of the business at that time.
Based in South Australia, REDARC has over 35 years' experience in the research, design, development and manufacture of a range of electronic voltage converters and associated products, inverters, power supplies, battery chargers, brake controllers and trailer braking products. In 2015, REDARC acquired Hummingbird Electronics. Hummingbird is renowned for their bespoke product development, unparalleled specialist knowledge and importantly for quality customer service. REDARC and Hummingbird are highly complementary with comprehensive product portfolios, industry leading technological and innovative excellence together with outstanding staff.
To find out more about REDARC, please visit www.redarc.com.au or call 8322 4848
---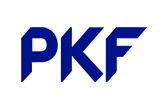 PKF
PKF Australia is a group of like-minded, independent firms focused on providing quality service to decision makers in business.
PKF in Australia has 94 partners and 750 staff located in Sydney, Melbourne, Brisbane, Perth, Adelaide, Canberra, Hobart, Newcastle, Gold Coast, Tamworth, Walcha, and Rockhampton.
Each of these firms are members of the PKF International Network that has offices in 440 cities, 150 countries across 5 continents.
The primary objective of the PKF Australia Network is to offer greater opportunities, benefits and synergies to clients. These synergies are a shared focus not only in the corporate and SME markets but also in our key industry areas. Having additional technical expertise and resources will bring greater value to our clients across Australia.
To find out more about PKF, please visit www.pkf.com.au or call 8373 5588
---