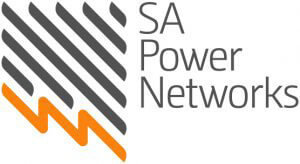 SA Power Networks
SA Power Networks operates a distribution network that stretches across South Australia, comprising thousands of kilometres of powerlines and hundreds of substations.
We concentrate our efforts on achieving regulated requirements for high levels of service, reliability, safety and efficiency.
The key services we provide the South Australian community include:
Delivering electricity from the high voltage network through poles and wires to your property or business
Installing, maintaining and reading meters
Providing an emergency response in the event of blackouts
Repairing street lighting.
At SA Power Networks, we are proudly South Australian and a strong supporter of the South Australian community.
We do this by creating employment opportunities and supporting community organisations and events.
Contributing to the communities where we live and work has led to long-term partnerships. We have a strong presence in the general community through sport, education and the arts.
These partnerships not only reflect our values, but also help us to create a better future for South Australians.
To learn more about SA Power Networks, visit: www.sapowernetworks.com.au.
---

ElectraNet
ElectraNet owns and manages the electricity transmission network throughout South Australia. Its role in the electricity industry is to transmit high voltage electrical energy from generating sources to multiple customer connection points, including the South Australian distribution network. It also offers state-of-the-art monitoring, controlling and switching operations.
ElectraNet is a specialist in the transmission of electricity over long distances and to remote areas. The transmission network extends over 200,000 square kilometres through the length and breadth of South Australia's diverse geographical terrain. ElectraNet is responsible for operating, maintaining and upgrading almost 6,000 circuit kilometres of high voltage lines and owns 82 substations and switchyards throughout metropolitan and regional South Australia. The business provides electricity transmission services to over 99% of the State's population.
In preparation for the bushfire season, ElectraNet undertakes a cyclical vegetation clearance program on all its powerlines throughout South Australia, to minimise the risk of vegetation coming into contact with the transmission network. Its staff take fire prevention and management very seriously and understand the expectations of regional communities, and in turn appreciate the local Country Fire Service units run by local community members.
To learn more about ElectraNet, visit: www.electranet.com.au.
---

Australian Gas Networks
Australian Gas Networks is one of Australia's largest natural gas distribution companies. We own approximately 25,000 kilometres of natural gas distribution networks and 1,100 kilometres of natural gas pipelines, serving over 1.2 million consumers in South Australia, Victoria, Queensland, New South Wales and the Northern Territory.
We generate revenue by charging retailers to transport natural gas through our networks.
---

Advertiser Sunday Mail Foundation Inc
The Advertiser Foundation has been helping SA charities for over 25 years, they have raised millions of dollars to help South Australians when they need it most. CFS Foundation has been lucky enough to be one of those charities and we look forward to an amazing event once again in 2018.
---

RedArc Electronics
REDARC Electronics was founded in August of 1979 by electronics engineer, Robin (Bob) William Mackie in South Australia. Bob started the business by designing and manufacturing vehicle ignition systems and voltage converters. In fact, the name REDARC, is believed to have come from the spark developed in the first ignition system having a "red arc".
In 1997, Anthony and Michele Kittel along with Michele's Father, Denis Brion purchased the business following the premature death of its founder.
Denis Brion retired in 2002 and Anthony and Michele purchased 100% of the business at that time.
Based in South Australia, REDARC has over 35 years' experience in the research, design, development and manufacture of a range of electronic voltage converters and associated products, inverters, power supplies, battery chargers, brake controllers and trailer braking products. In 2015, REDARC acquired Hummingbird Electronics. Hummingbird is renowned for their bespoke product development, unparalleled specialist knowledge and importantly for quality customer service. REDARC and Hummingbird are highly complementary with comprehensive product portfolios, industry leading technological and innovative excellence together with outstanding staff.
---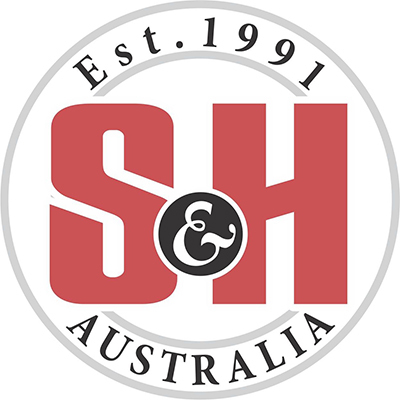 Stewart & Heaton Clothing Co.
S&H is an Australian family owned business founded in 1991. Based in Perth, Western Australia and with offices/warehouses nationally, S&H have two principal areas of operation:
Manufacture & Supply of specialized performance garments for specific end use applications.
Total Apparel Management (TAM) services.
We provide our customers in government and industry with innovative, high quality,efficient, reliable, responsive and cost effective supply chain solutions for uniforms and personal protective clothing.
S&H comply with the Ethical Clothing and Social Compliance standard of Australia.
"When it counts, we've got you covered"
---
National Pharmacies
Everybody deserves good health and at National Pharmacies, your health and wellbeing are our priority. For over 100 years, we have cared for the community with an ultimate vision of creating a healthier nation, one member at a time.
National Pharmacies is a mutual organisation where profits made through operations are returned to members in the form of benefits. We pride ourselves on providing high quality customer service and professional advice, along with a wide range of products and services.
Our focus is the health and wellbeing of our members and an important component of that is contributing to a healthier community for all.
---
Mitsubishi
Mitsubishi Motors Australia is part of the global Mitsubishi Motors organisation and is a key member of the Mitsubishi Group companies.
Mitsubishi's business history dates back to 1870, when Japanese founder, Yataro Iwasaki, started a shipping company with three steamships. The company grew from strength to strength, and in 1914, registered the Mitsubishi three-diamond trademark. This symbol embodies over 130 years of tradition, and has earned the confidence and trust of customers all over the world.
We take great pride from knowing that over 11 million people around the world have chosen to drive our vehicles. It's what inspires us to go the extra mile and develop new technology and ground-breaking safety systems that challenge convention.
---