You can fundraise for the CFS Foundation in your own creative way. Host an event and show your support to our South Australian CFS volunteers.
Third party groups have successfully initiated fundraisers that reflect our shared values and goals and the unique talents and interests that independent groups bring to our community.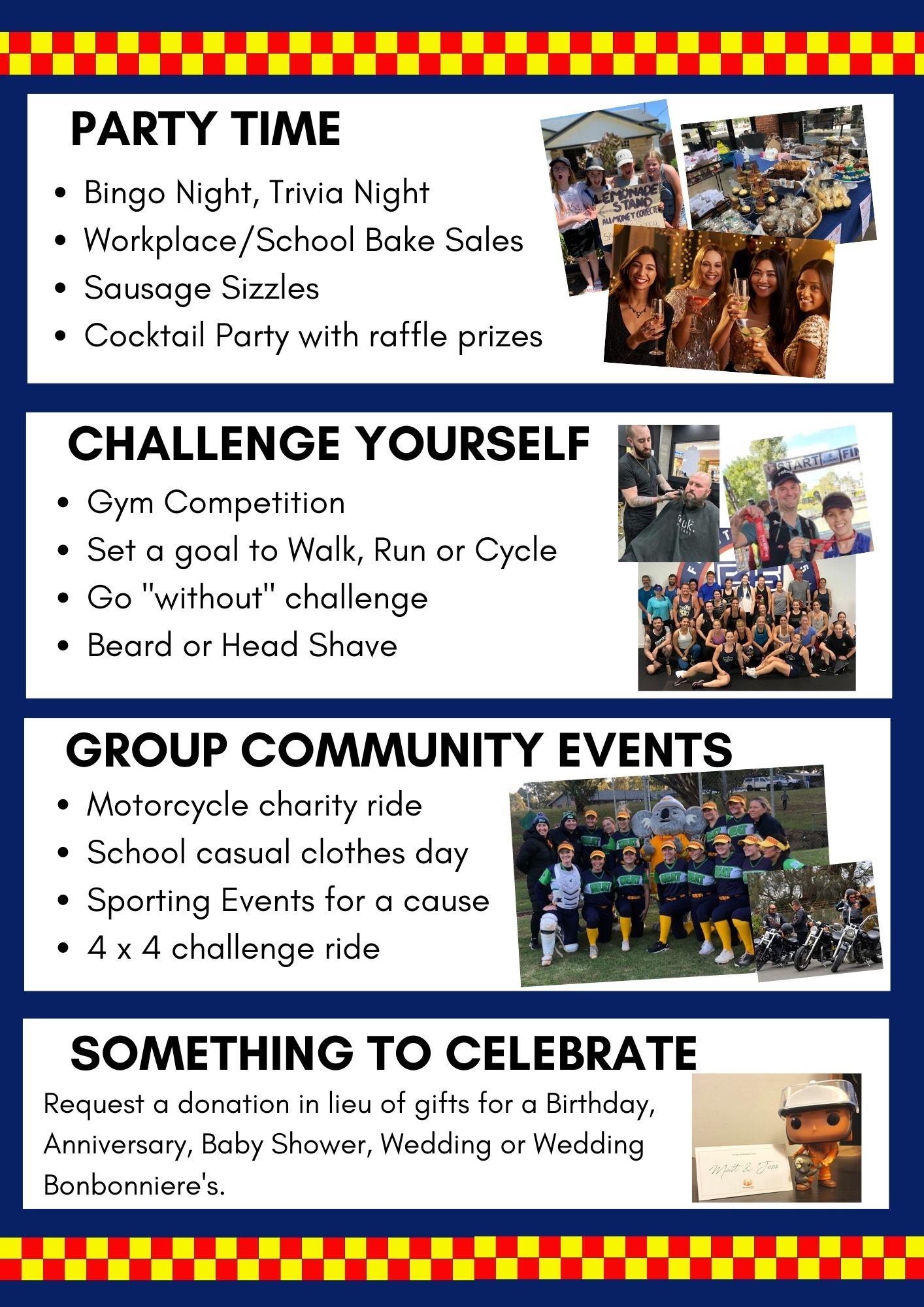 If you are interested in initiating a third party fundraiser, please contact us on [email protected] or phone 1300 270 278 to discuss how we can help your event become a real success. When you're, please register your fundraiser via our online form.