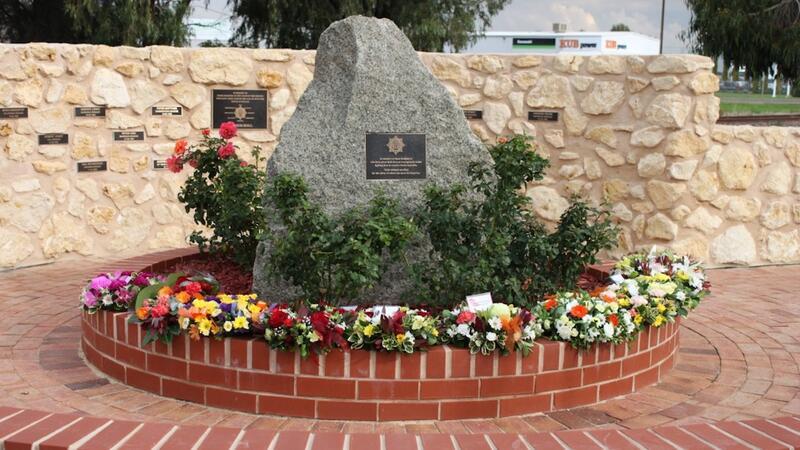 GLAM Adelaide, By Noble. Published 7th April 2022
The state's firefighting heroes will be commemorated in a memorial service in the State's South-East.
Members of the South Australian community, along with the families, friends and colleagues of firefighters lost in the line of duty, were encouraged to attend the service, which will be held at the SA Volunteers Fire Fighters Memorial in Naracoorte from 11am on Saturday, April 9, 2022.
A plaque honoring fallen firefighter Louise Hincks will be unveiled during this years' ceremony, acknowledging her service to the CFS and the ultimate sacrifice that she, like others before her, have made to protect their community.
SA Volunteer Fire Fighters Museum Chairman Rex Hall said this year's ceremony will involve the Happy Valley cadets.
"There is a deep sadness that is experienced whenever we lose a firefighter, so it's important that we have the time to pause and reflect on their sacrifice and bravery," Mr Hall said.
"This year we have the opportunity to include the Happy Valley cadets in the service, which is a touching tribute to Louise's brigade. The cadets will lower the flags to half-mast before a minute's silence."
"Firefighting is inherently dangerous, and the commitment and the sacrifices made by the 13,500 CFS volunteers should be acknowledged and respected every day, not just today."
There are 16 plaques honoring the CFS firefighters who have previously died in the line of service. There is also a separate plaque in memory of the eight Forestry SA personnel who lost their lives in the Wandilo Forest Fire on Saturday, 5 April, 1958.
Executive Director Operations, Brett Loughlin, said the annual service is an important time to pause and reflect on the dedication, commitment, and bravery of all CFS volunteers.
"The memorial service provides an important moment in time to reflect on those that have been lost whilst protecting and serving their community," Assistant Chief Officer Loughlin said.
He said this year's memorial will be particularly emotional for the community, and the entire CFS family.
"Louise was not only a dedicated CFS volunteer with the Eden Hills and Happy Valley brigades, but also an incredible support for the wider Emergency Services Sector through her extensive work with SAFECOM's Stress Prevention and Management program."
"Louise Hincks was a much-loved member of the CFS and SAFECOM and she will always be in our hearts."