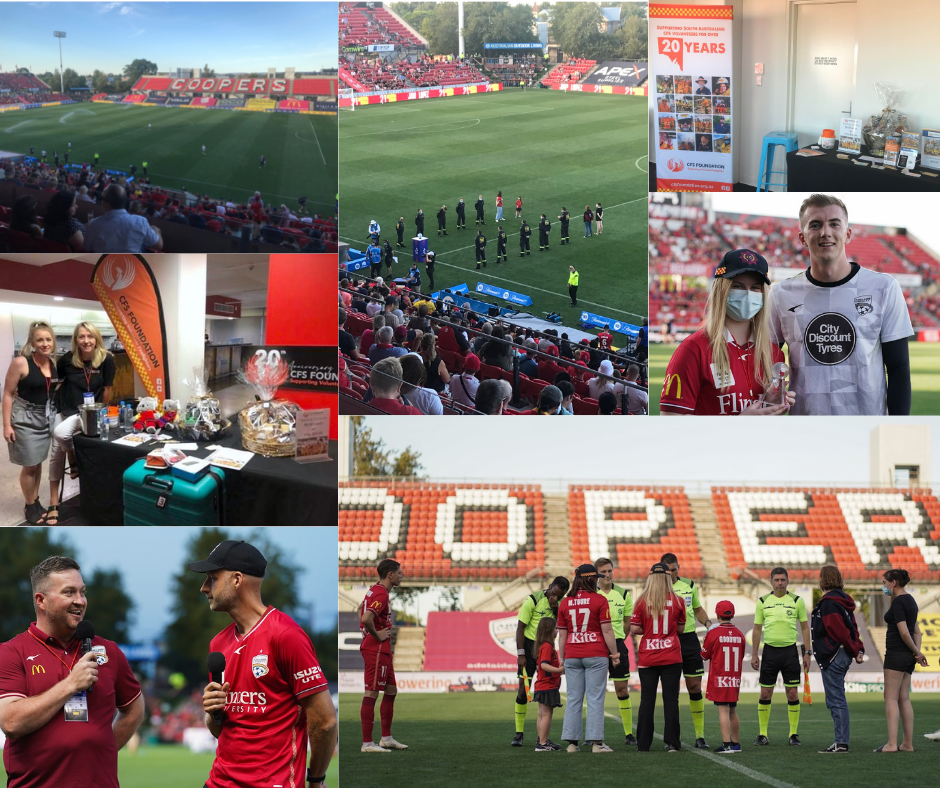 The CFS Foundation in conjunction with Adelaide United Football Club hosted a memorial game for beloved fallen CFS volunteer Louise Hincks who was a mad reds supporter and we would like to extend our genuine thanks and appreciation to everyone involved in making the night such a wonderful success. It was a touching tribute to Louise and her family and a welcomed night of fun for many CFS volunteers who have been deeply affected by the loss of Louise.

We would like to extend a big thankyou to the management and staff Adelaide United Football Club who so generously donated tickets for CFS volunteers and allowed us to fundraise on the night, Happy Valley CFS Station brigade who attended the game with the CFS appliance plus the wonderful organisations who donated product for our raffle – Foodland Supermarkets Australia, RAA, Watkins Cellar Door, Choo Roo chilli sauce, Mon D's Bees honey & Applewood Distillery.

Special thank you to Tony Brown (Louise's brother) for initiating the idea and for supporting Louise's daughters throughout the day.

A very sincere thank you to everyone involved!