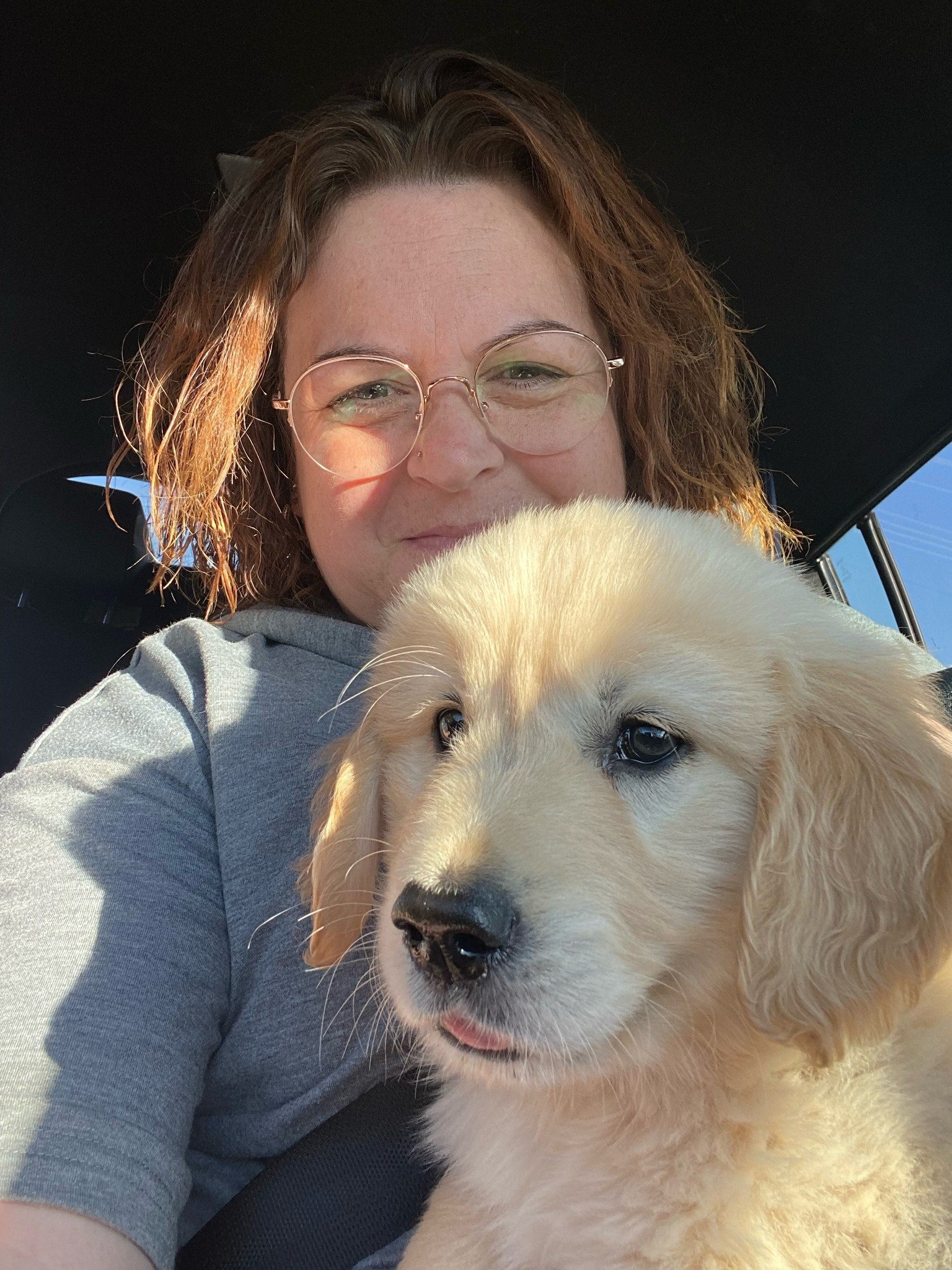 The Advertiser, Written by Todd Lewis January 22nd, 2022

The brother of a long-time CFS volunteer who was killed on the fire ground has described her as someone who "always put her hand up to help others".
Louise Hincks, 44, was fighting a blaze near Lucindale on Friday when she was hit by a falling, burning branch, which caused fatal injuries.
The devoted mother of two, who was a member of the Happy Valley brigade, had travelled hundreds of kilometres to help fight the blaze.
"It was pretty common for Louise that anytime there was a need within the greater CFS, she would be there to help," her younger brother Tony Brown said.
Mrs Hincks first joined the Eden Hills CFS in 1994 and served in many roles for the organisation over the past 28 years, plus a stint of employment with SAFECOM.
A qualified psychologist, she had previously worked in the stress prevention section and provided mental health support to dozens of CFS volunteers.
"I know Louise has had a very extensive career supporting many throughout the CFS crew for loss and tragedy, and we're here today to return that favour as legacy to Louise," Mr Brown said.
He said she was an inspiration to many.
"The vigil we've got for her at the moment is nothing but a tribute to her as a personality," Mr Brown said.
"All her family members and friends would no doubt agree that the way she went about her CFS business is the way she lived her life as well."
Premier Steven Marshall described her as a hero at a press conference on Saturday morning.
"She is a hero – a hero volunteer CFS firefighter," Mr Marshall said.
CFS chief officer Mark Jones said the service had lost a family member. "She's remembered by colleagues as a passionate volunteer who would do anything to help any of them," he said.
"Everyone is hurting, even the firefighters who hadn't had the opportunity to meet her."
Mrs Hincks was a member of Flinders University's health, counselling and disability services team.
Deputy vice-chancellor Professor Romy Lawson said her death was a huge shock and loss.
"Louise's dedication and commitment to her work at Flinders was echoed in her selfless volunteering for the CFS," she said.
The impact of her loss has been felt beyond Australia, as visiting UK Foreign secretary Liz Truss also paid her respects.
"I want to express my condolences for the firefighter who lost her life as a result of the bushfire," Ms Truss said.
"I'm very, very sorry to hear it, and I want to express my thoughts with the family."
Prime Minister Scott Morrison also spoke with family members on Saturday morning to extend his condolences.
A 62-year-old man, from Ironbank, was also struck by the branch and remains in hospital with serious injuries.
He is expected to make a full recovery.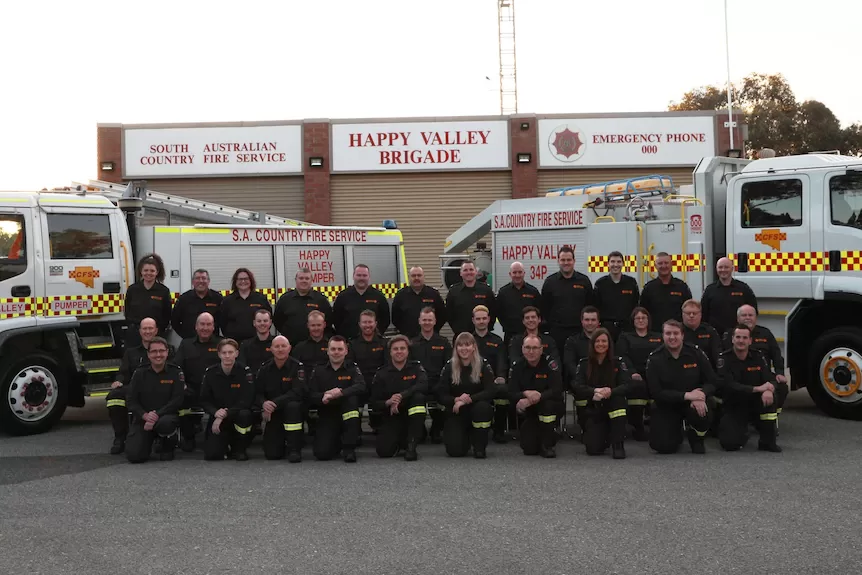 SA Country Fire Service Facebook Post January 22nd, 2022
Obituary for Louise Hincks:
Louise Hincks joined the CFS as a volunteer at the Eden Hills Brigade on 27 July 1994 before transferring to Region 1 Operations on 12 November 2008. Between December 2008 and 2019, Louise took a break from volunteering whilst studying, using her skills to go on and support fellow emergency services workers through the Stress Prevention and Management program. A loved and respected member of the Happy Valley Brigade, Louise held the positions of Brigade Finance Officer and Senior Firefighter. A passionate volunteer firefighter, there was nothing that Louise would not do to help someone. Yesterday, tragically, Louise lost her life on the fire ground, doing something she loved. Louise was a much loved member of the CFS and will always be in the hearts of the CFS family.
Statement from Louise's family:
Louise was a loving wife, mum, daughter, aunty, sister and caring CFS volunteer. She spent a lifetime devoted to the community and the Country Fire Service, which she loved. We are devastated at her loss. We sincerely thank every volunteer from the Country Fire Service who is currently on the ground, and particular the Happy Valley / Eden Hills brigades. Thank you to the community for their outpouring of love, support and for respecting our family privacy at this time.

The CFS Foundation:

Donation can be made via the link below
https://cfsfoundation.org.au/d...