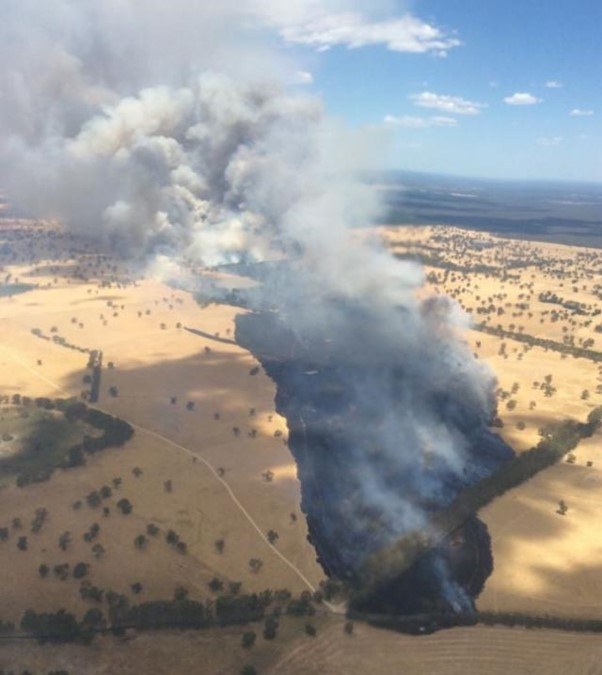 Country Fire Service (CFS) Region 5 Commander John Probert said there was nothing "malicious" or "intentional" about the car fire that started the Wrattonbully blaze on New Year's Eve.
The blaze stated at about 1pm last Friday, as a result of a car fire on the Edenhope Road near the Victorian border and crossed into Victoria quickly.
More than 150 CFS members battled the blaze in temperatures reaching 38 degrees and north-westerly winds with gusts of 40kph shifting to the west later that day broadening and shifting the fire front.
"It was pretty desperate – the conditions were approaching extreme – it was the high end of severe," Mr Probert said. It [the fire] got up and ran and it ran hard!
Victorian Country Fire Authority (CFA) crews, forestry plantation company firefighters and farm fire units joined the efforts to contain the fire.
At least six fire bombing aircraft from South Australia were used along with aircraft from Victoria including a large water bomber flown in from Avalon airport near Geelong.
Winds dropped on New Year's Eve and firefighters worked throughout the night to contain the fire.
Victorian crews worked on the fire front while CFS crews secured the area around the state border by extinguishing burning trees and hot spots on the perimeter of the fire.
South Australian crews assisted Victorian crews over the weekend with 'blacking out' and 'mopping up'.
The fire burnt about 6000 hectares of farm, forestry and scrub land. No homes were lost as a result of the fire but thousands of sheep were either killed in the fire or were euthanised as a result of their injuries. A number of sheds were also lost in the fire.
There were no reports of firefighters being injured during the incident.
Mr Probert praised the co-operation between South Australian and Victorian firefighters. It was a very good response! The South Australian and Victorian bombers and crews worked well together.
"The co-ordination between the states is important as fires don't respect state boundaries and we continue to work with Victoria to ensure we have a good co-ordinated response across the border," he said.
Mr Probert said the fire sent a strong message about the danger that lies ahead this summer.
"It's a timely reminder for South Australians to be aware that we can have big nasty fires from here on in".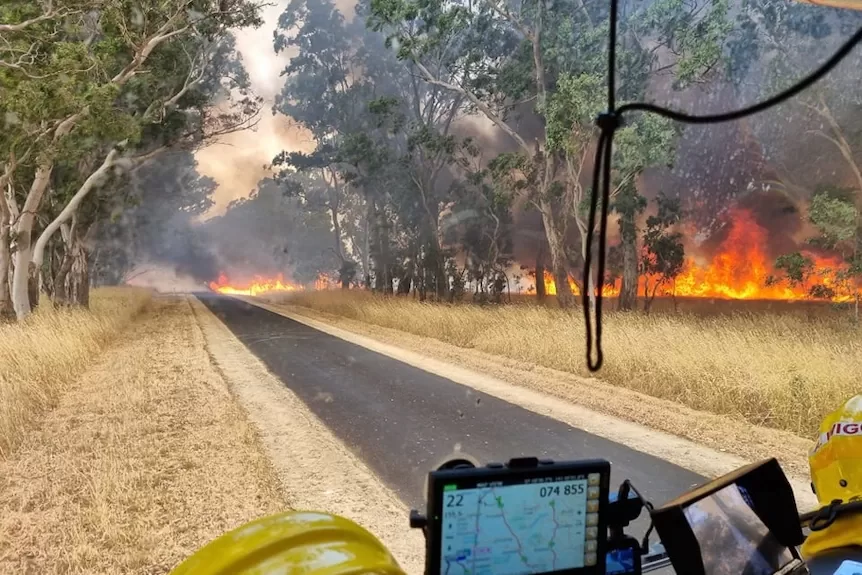 The grassfire took off in South Australia on New Year's Eve.(Facebook: Daniel McRostie/CFS)