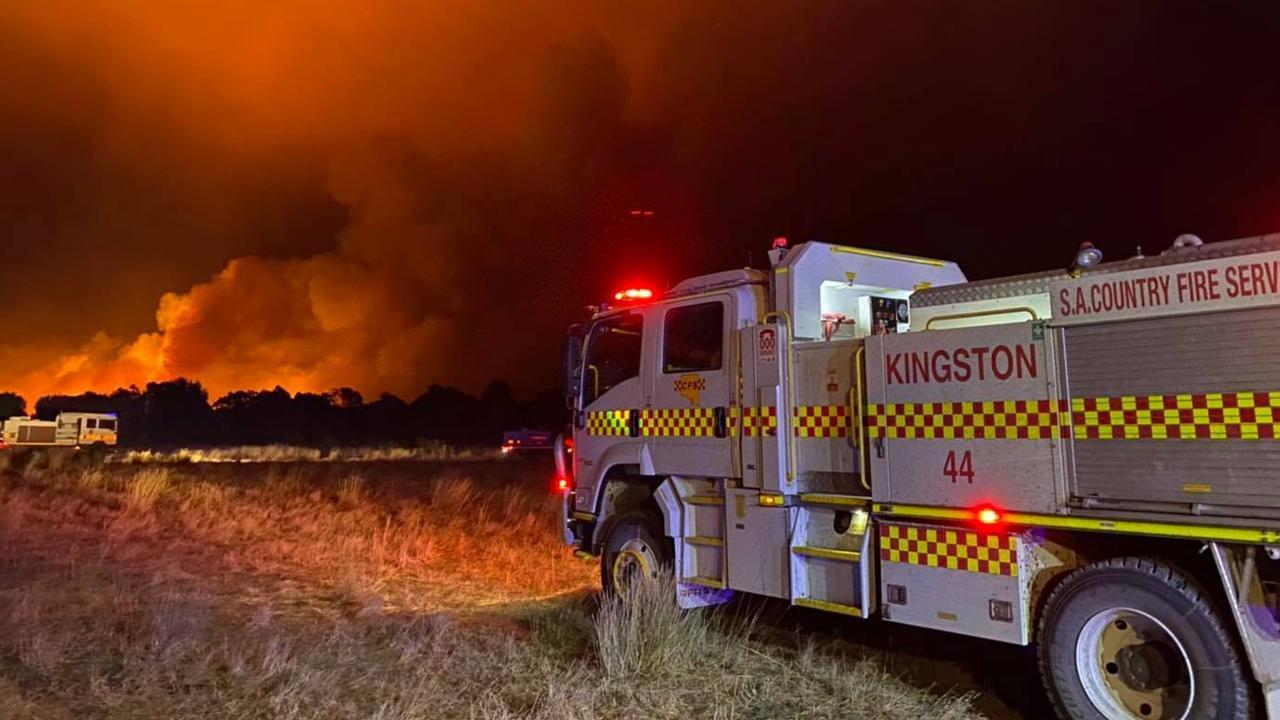 South Australian communities have once again been ravaged by devastating bushfires.
In Lucindale in the South East, 90% of properties damaged by the bushfire were owned by CFS volunteers. And the most recent Cherry Gardens blaze in the Adelaide Hills saw thousands of hectares of bushland lost plus several homes, vehicles, sheds and buildings.
These bushfires saw several volunteers injured and over 20 CFS volunteers lose or suffer damage to their own property whilst putting their own safety on the line trying to save our communities.
The CFS Foundation is here to assist these volunteers in their recovery by providing immediate financial assistance.
During Kangaroo Island, Cudlee Creek and Keilira bushfires in 2020, the Foundation provided immediate financial assistance to more than 80 CFS volunteers and their families who suffered injury or loss while battling these bushfires totalling almost $3M.
However, the uncertain economic times brought about by the COVID-19 pandemic during 2020 and 2021 has seen a dramatic downturn in donations, so the CFS Foundation will now be drawing on its reserves to help these volunteers get back on their feet.
In addition to being able to provide immediate financial assistance to CFS volunteers in the aftermath of a bushfire, the CFS Foundation is also preparing for the long-term impact caused by the distress of these recent traumatic events.
"Aside from the economic situation, climate modelling shows that our state, and nation, face an increased risk of bushfires due to hotter and drier summers. With that in mind, it is important for us to ensure we have the financial reserves to assist CFS volunteers when other catastrophic fire events occur," Ms Berni said.
Ms Berni said it was important to highlight that CFS volunteers are on call every day of the year and attend more than 16,000 incidents annually. Not only do they fight fires, they also render assistance for road crash rescues and chemical spills and assist other agencies such as the MFS and SA Ambulance Service when necessary.
"The tireless work they do to help protect and support South Australians is immeasurable. As a Foundation, we are investigating ways to provide ongoing support for all CFS volunteers now and into the future," she said.
Summer isn't over so it's important to do what we can to prepare ourselves and our communities to minimise the risk of facing further devastation.
Gloria Berni
Chief Executive Officer
P: 0431 827652
1 February 2021
To donate to the CFS Foundation, please visit:
www.cfsfoundation.org.au/donate