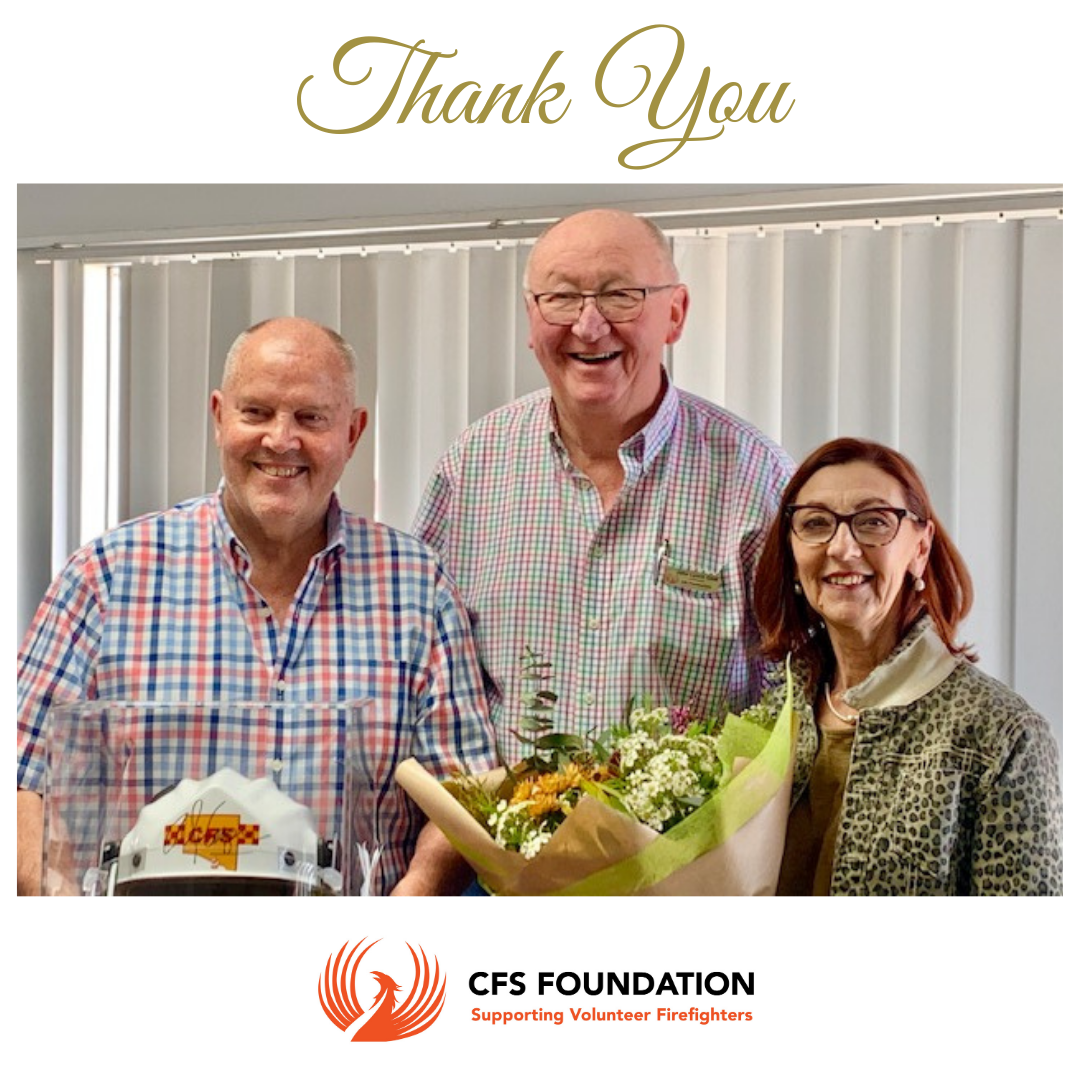 On Friday 18th September we finally had the opportunity to formally thank and farewell former Chairman Rob Snowdon for his outstanding contribution to the CFS Foundation.
For 10 years, Rob was a Board Member and Chairman of the Foundation and during the recent bushfires he stayed on to manage the support the CFS Foundation gave to the numerous volunteers that were impacted by the fires.
We thank Rob for his dedication, time and effort and wish him well on all his future endeavours.
Rob was presented with a CFS Helmet in recognition of his service to the Foundation. Pictured are Rob Snowdon, John Lynch (new Chairman) and Rob's wife Anne.