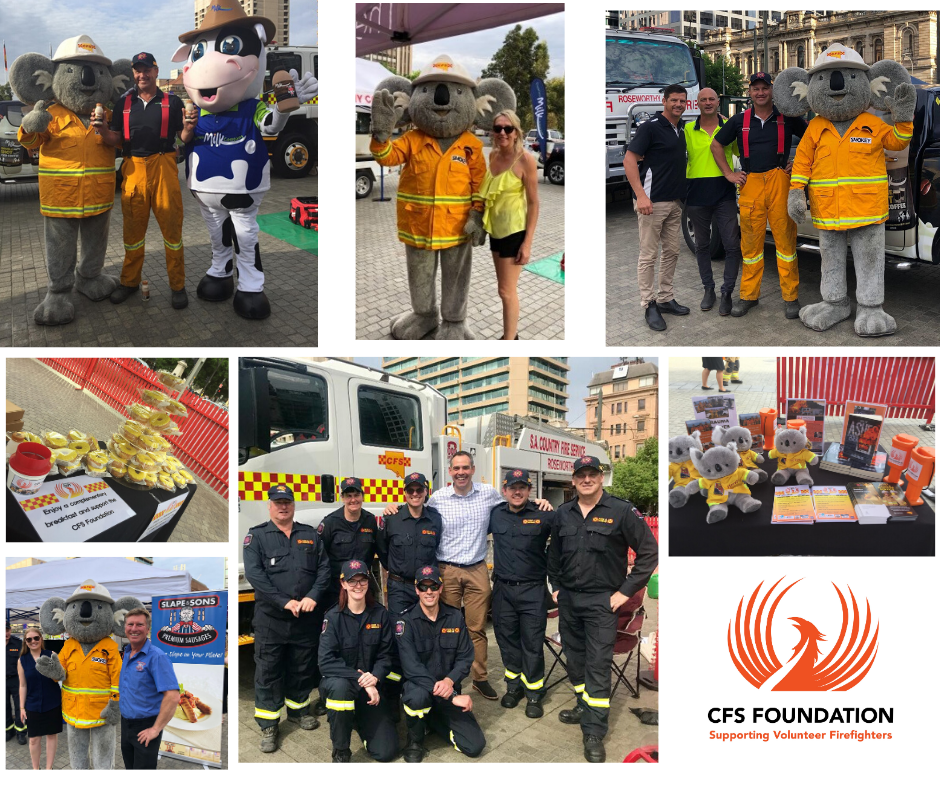 Friday 1st November we launched SHOUT OUT in Victoria Square. We promoted the launch of SHOUT OUT by providing a complimentary breakfast for passersby and encouraged them to host their own fundraising event. We provided a sausage sizzle using Slape and Son's BBQ sausages, Fleurieu Milk Company provided iced coffees and Vilis supplied yellow donuts.
We would like to again extend our thanks to our supporters of the SHOUT OUT launch Statewide Super, Beyond Bank, West End Community Fund, Slape & Sons Sausages, Fleurieu Milk Company, Vilis's Cafe & Bakery. Along with a huge thanks to Roseworthy CFS Brigade and Para Group CFS for attending our event with your appliances and Jim from TTG brigade for cooking the BBQ.
A SHOUT OUT to a fellow CFS Volunteer and big supporter of the CFS Foundation Tony Modra for attending this morning! We also would like to thank our ambassador Brenton Ragless for coming down to say hi.