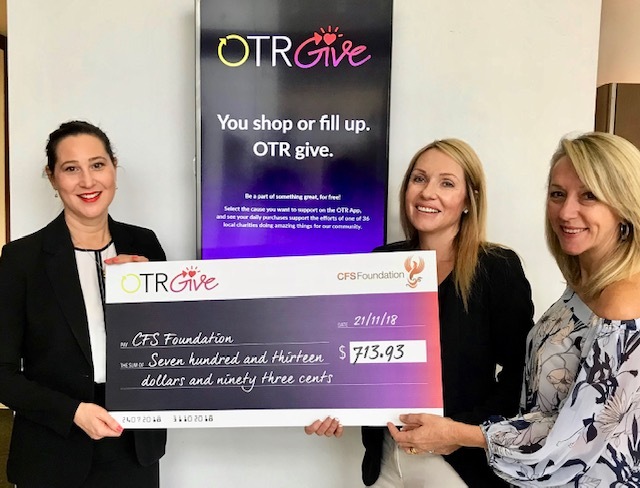 Our CEO's Caroline and Gloria were extremely proud to accept the cheque oh behalf of the CFS Foundation from the OTRGive app.
Simply download the OTR App. Then select the CFS Foundation as your nominated charity and every time you shop or buy fuel, OTR will make a donation on your behalf to the CFS Foundation. OTR will donate 1c for every $2 spent on shop items, or 1c for every 2L of fuel every time you fill up.
We thank everyone who has downloaded the app and encourage others to do the same.