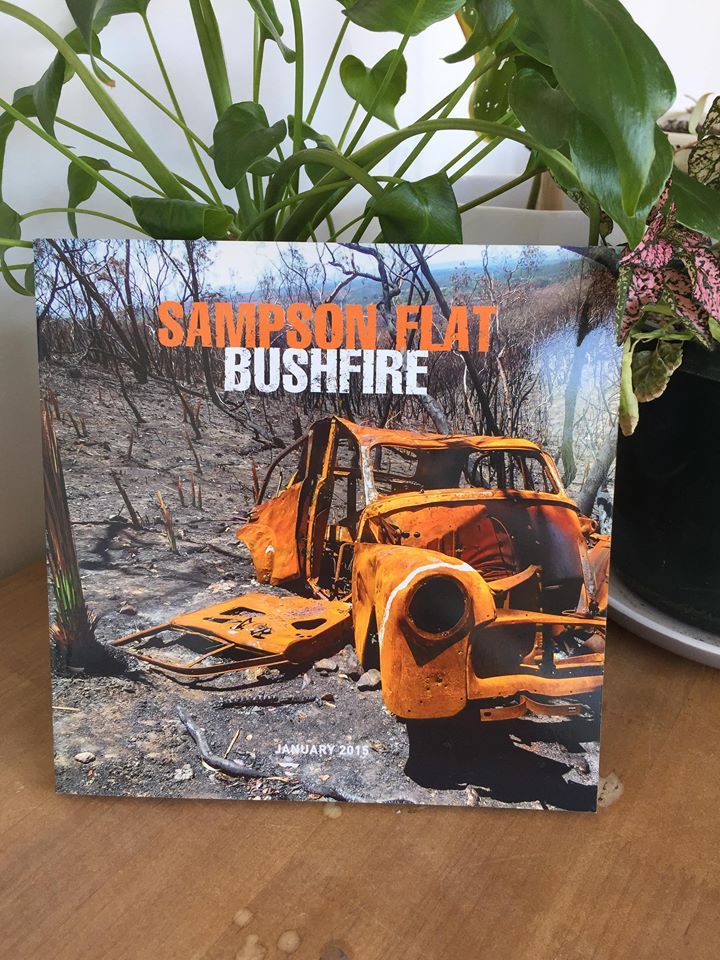 During the Sampson Bushfires Alison Oborn witness the devastation that the fires caused and felt the need to say thank you to all the CFS volunteers that helped in saving so many people.
Alison said "After spending many stressful days on a roller coaster ride of emotions, not knowing whether my home would survive the devastating Sampson Flat fire... the fire was halted 20m from my home. During that time, I saw amazing work from our CFS Volunteer firefighters, police, SES and all emergency services. This fire was devastating, yet we did not lose one life...and that is thanks to our heroes. I wanted to thank them but also wanted the money to go to the right place, so I approached the CFS Foundation and told them of my wanting to produce a photographic book to raise money. We have some wonderful businesses come onboard to help achieve this. Steve Lewis from Digital Print Australia, Jeannie Wilksch from Cultivate Design.
Alison runs Adelaide's Haunted Horizons Ghost Tours and used her network to raise over $6000 for the Foundation. In closing Alison said " Hopefully this book has been able to raise much needed funds for the CFS Foundation to thank our heroes for their amazing work"
Should anyone still want to purchase a book please contact Alysha at the Foundation office on admin@cfsfoundation.org.au