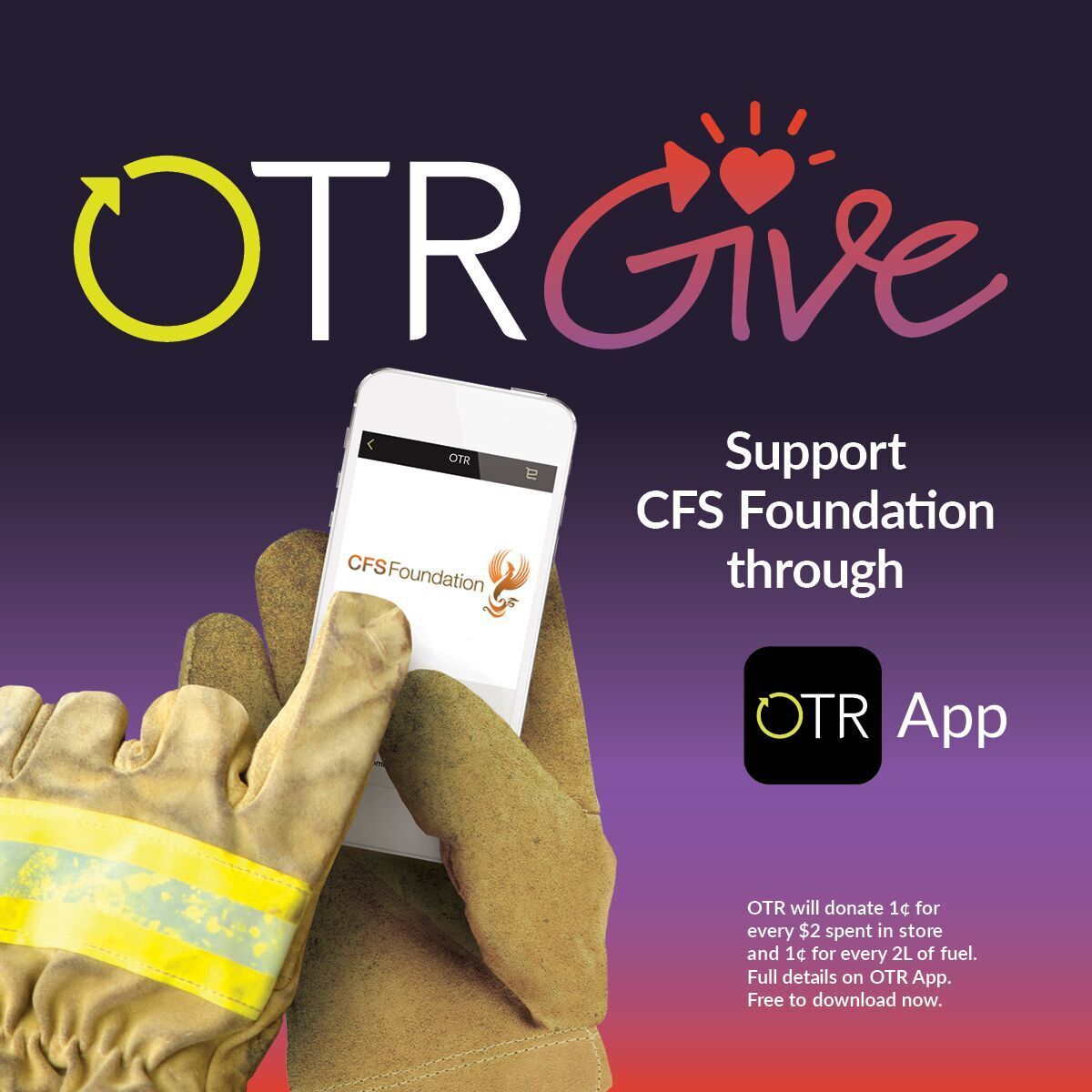 We are proud to be partnered with OTR Give.
Download the OTR Give app and next time you are at a OTR, select the CFS Foundation to be your nominated charity.
For every 2c spent in store, 1c will be donated to the CFS Foundation and 1c for every 2L of petrol purchased.
Download the app now
http://www.ontherun.com.au/charity/cfs-foundation/