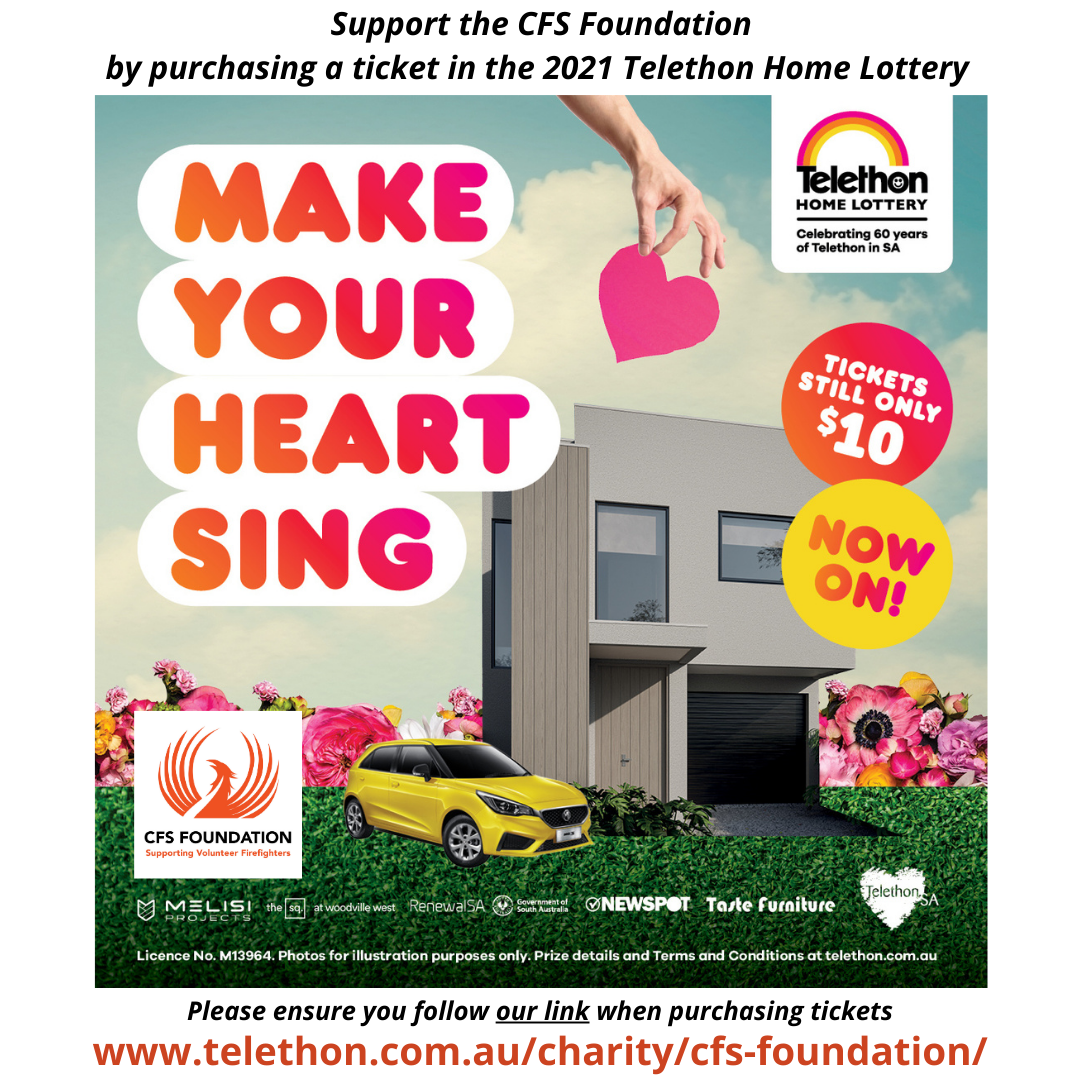 The CFS Foundation are proud to be part of this year's TelethonSA Melisi Projects Home Lottery at The Square at Woodville West - Only 10 minutes to the city by train, or 10 minutes to the beach!

For only $10 per ticket, or a book of 6 tickets for $50, you will go in to the draw to WIN a Melisi Projects home, PLUS those prizes mentioned below. 2nd Prize is a MG CORE3 thanks to Newspot Motors and buy before 11.59pm 16 May to be in with a chance for the Early Bird Prize of another MG CORE3 thanks to Newspot Motors.

65% of every ticket sold through our link goes directly to the CFS Foundation, all in support of our state's incredible CFS volunteers and their families in their time of need. Only 240,000 tickets will be sold, so make sure you are in with a chance by purchasing your tickets today!

Please ensure you click on our link when purchasing your tickets to support the CFS Foundation.

We THANK YOU for your support and GOOD LUCK!