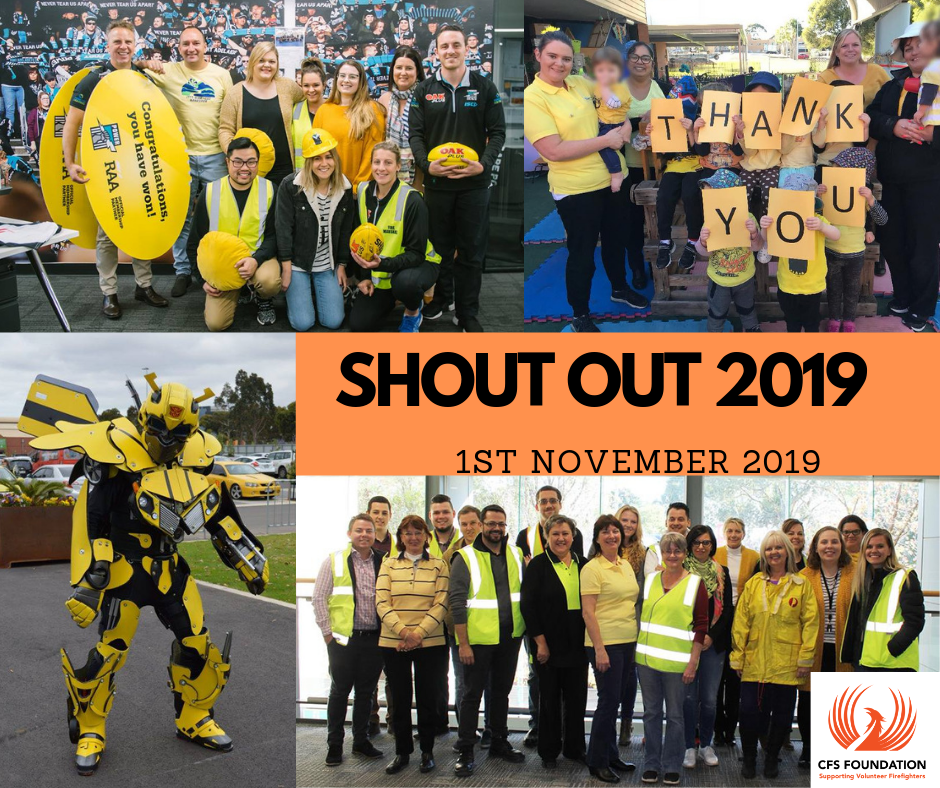 REGISTER NOW....
Have you ever wanted to say "THANKYOU" to the South Australian CFS volunteer firefighters, but never knew how?
On Friday 1st November 2019, take part in the CFS Volunteer "SHOUT OUT' by wearing a YELLOW item of clothing, just like the volunteers do. Whether its fancy stripes, florals, polka dots or paisley, we can hear you giving a big SHOUT OUT to our CFS Volunteers! By donating the funds raised, you will be helping support our SA CFS Volunteers in their times of great need.
Register your business, office, sports club, teams, community center, school, childcare facilities, nursing homes and any other groups today!
Contact us via email - admin@cfsfoundation.org.au or contact us through Facebook to register now.
More information to follow in the coming months.